Volunteer for YWCA Kalamazoo Today! IT TAKES YOU.
Thank you for your interest in volunteering with YWCA Kalamazoo. We truly appreciate your time, talents, and energy. We hope you can feel the passion and dedication that underlies all our work at YWCA which supports the women, children, and families in our community. Become a volunteer with us by filling out the application below, for any questions or for further information about volunteer opportunities please contact Michaelyn Denny, Volunteer and Internship Coordinator at Mdenny@ywcakalamazoo.org.
Online YWCA Volunteer Orientation
Online YWCA Volunteer Application
YWCA Internships 
YWCA Kalamazoo Emergency Response non-paid Internship will give you direct experience working with victims of domestic violence, sexual assault, and human trafficking. You will gain competencies in crisis intervention, empathy, advocacy and systems change.  You will gain knowledge on the various human service programs as well as become familiar with the criminal justice system.
Available Internships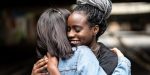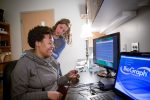 Sexual Assault Supportive                  Emergency Response Team